UPDATE, October 29, 2023.  I add nearly all my new music to Bandcamp now.  It's a safe site with lots of free streaming and even some free downloads.  Here's the link.  https://dogwooddaughter.bandcamp.com/
Dogwood Daughter and Lily Cat Music for Kids are also on Pandora, Spotify, Amazon Music, Deezer, YouTube Music and lots of other places now too.  I'm an indie artist with no advertising other than word of mouth so tell other folks about me and my music too, please.  Thanks!  
Welcome to Dogwood Daughter & Lily Cat Music for Kids!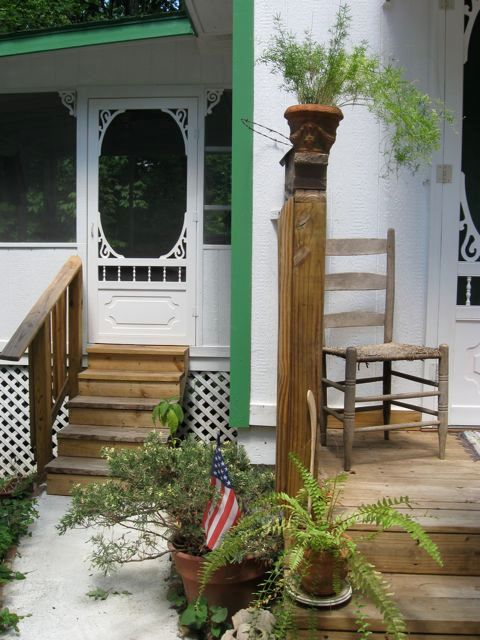 My little studio in the woods .You can listen to music while you peruse my website.  See the bar at the bottom of the page? Just click. 
Hi, I'm Martha Maria.  I record from my little studio in the woods. For better or worse, I'm a one woman operation:  I write all words and music, sing and play all parts and instruments, and even do my own sound engineering.
Listening to beautiful music is ALWAYS free here.   Just go to the "Listening Room" page and click on any song.  You can download my recordings of traditional hymns and many other songs without charge.
A peek at my album of newly composed nocturnes, piano solos for all ages, music to relax and settle in for the evening.  Available in all formats on Bandcamp, (Bandcamp is so good to indie artists!) iTunes, and Amazon.  Also streaming on Spotify.  Please do me the honor and favor of adding some Night Owl tracks to your Spotify play list.  Thank you! 
A Gentleman in Old Copenhagen, the latest from Lily Cat Music for Kids - I composed this suite of classical music for little folks based on the fairy tales of Hans Christian Andersen 
MY BIG NEWS!
I'm happy to introduce my "In the Shabby Temple of my Soul"
My new 14 Track Contemporary Christian album 
Buy it now on iTunes
Listen to complete tracks free on  Bandcamp
I love this album and I'm so thankful the songs were given to me, almost channeled, it seemed, by Spirit. 
Streaming is free on Bandcamp. Enjoy and be uplifted!  
Here's a set of 'trifles' for Solo Piano, "A Week in the Life."  Nine Tracks
 Free streaming on Bandcamp.  
Angels in the House - Music from my Three Angels Project, a gift from the angels.  Read the story of my Three Angels Project on the Bandcamp.  Click on the player below.  These little pieces have a healing quality.   
Lily Cat's Very Good Day is a 15 track album of melodic, spiritually uplifting music written for children, but, as one fan wrote, 'fabulous for all ages.'
Get it on iTunes now! 
And if you don't do downloads, physical CDs are available at CDbaby. (You can stream all tracks at CDbaby too)
Dogwood Daughter is on iTunes
I've just discovered Pinterest recently and I LOVE it!  So many beautiful and interesting things there.  You can pin Dogwood Daughter to Pinterest, just click this button:  
      Want to follow me on Pinterest?  Here's the link: